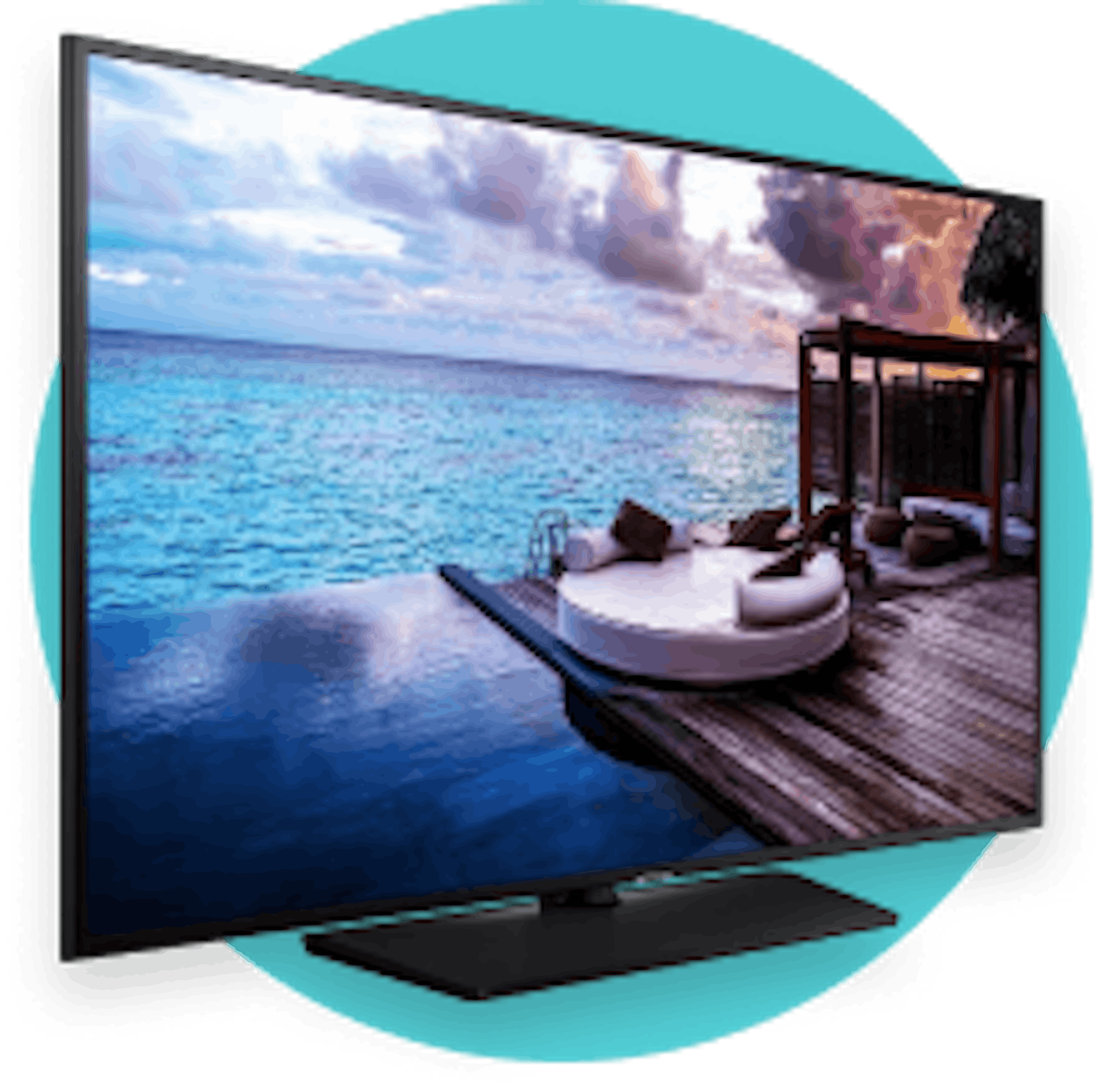 TV
A commercial TV may look the same as a consumer TV but it is distinctly different.
 With a commercial TV, all of the necessary industry-specific functionality is built-in to the screen to eliminate basic user errors and optimise efficiency. Consumer-grade TVs are not designed to be used in a hospitality or healthcare environment and installing them in guest/ patient rooms can in fact create more a lot of work.  Commercial TVs offer features such as volume control and tuning lock to reduce time wasted in simple setup issues, and to minimise any disturbance.
A commercial display TV can communicate high impact messaging.
Strategically placed, a commercial display TV can be used to blend informative and promotional messaging; informing as well as entertaining.  It is important to optimise the potential of any in-room screen as well as to leverage the opportunities that display screens represent in high traffic areas. Forbes works closely with all clients to create welcoming and information pages that match the clients' branding and can be updated remotely and either pre-scheduled or in real-time.
It is important to think carefully about the ways in which you will position your commercial screen.
For an in-room commercial screen, it is important to consider both the cabling and electricity supply as well as how it will be wall-mounted. Forbes conducts complimentary site surveys, advises on cabling and bracket options and can find the right solution for any room. For healthcare TV is concerned, there are industry-specific brackets and arms that facilitate numerous angles for the screen