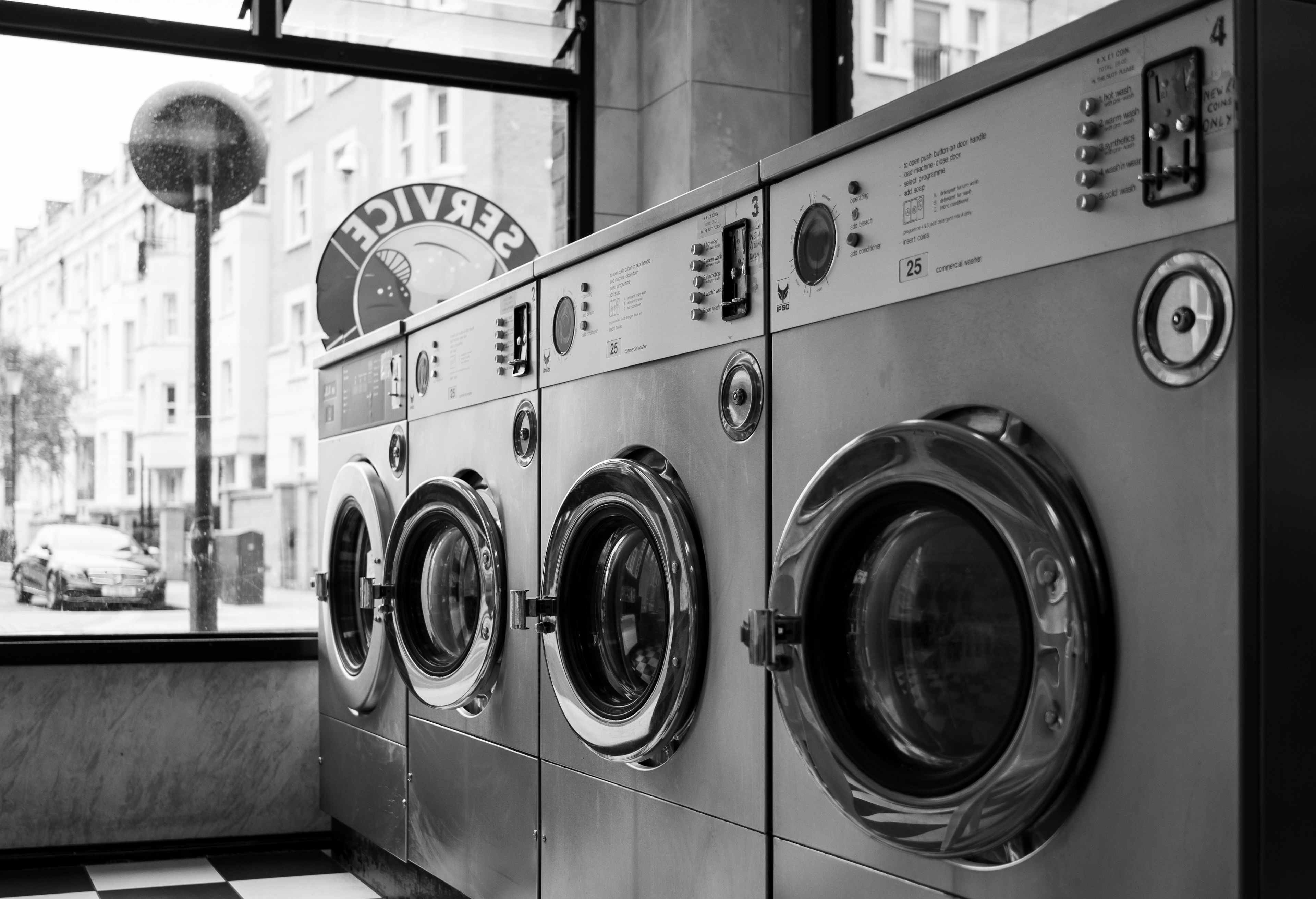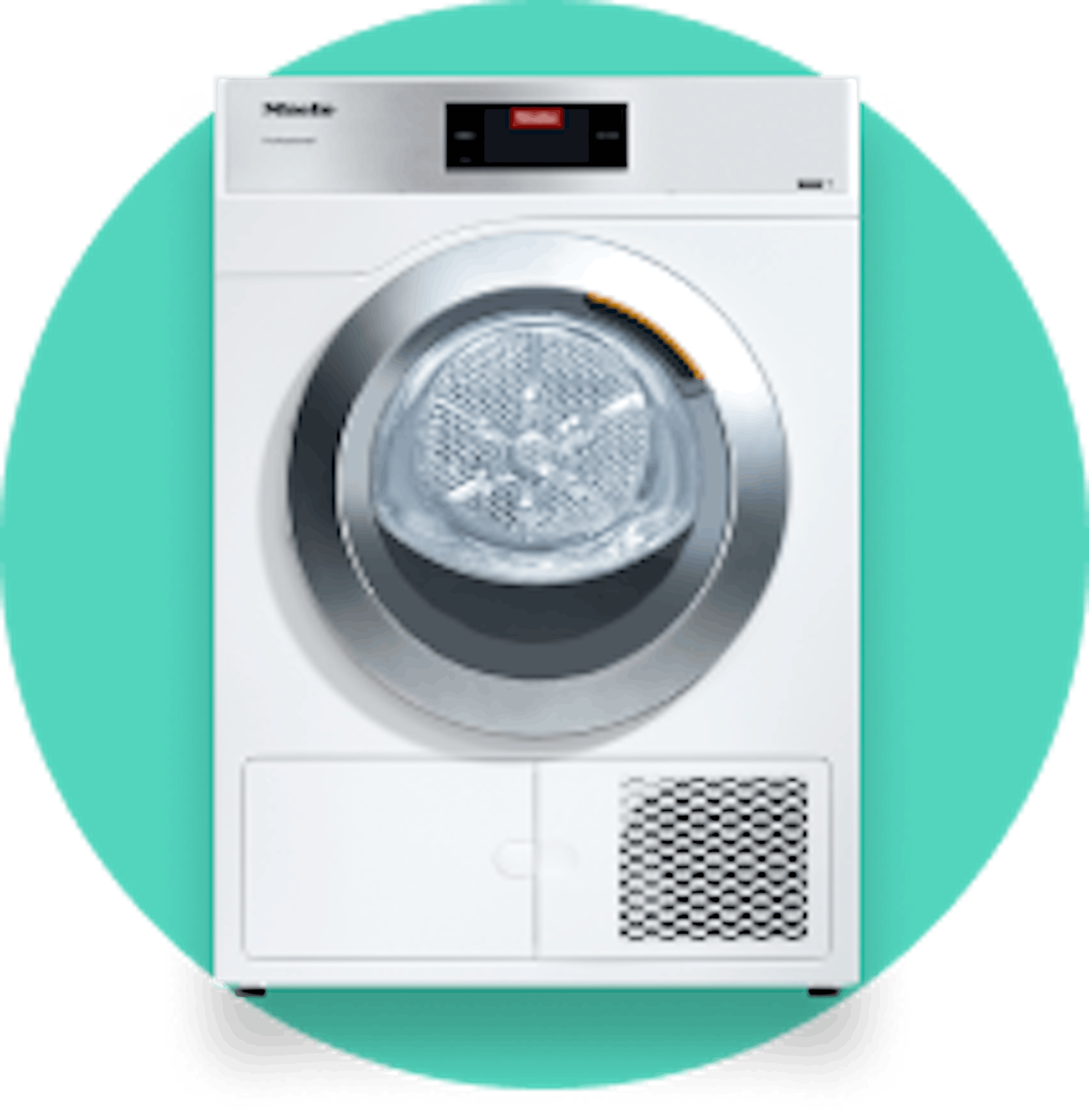 Dryers
A commercial tumble dryer is specifically engineered for heavy throughput.
A commercial tumble dryer is an essential appliance for any commercial laundry facility that requires intensive laundry output. Organisations from within all sectors from the hotel, hospitality, education and care sectors to hospitals, gyms, leisure centres and spas to veterinary clinics and beauty salons all benefit from commercial tumble dryers.  Exquisitely engineered to cater to the heavy demands of the commercial industry, industrial tumble dryers come in a range of sizes, from 6.5kg- 32kg+. There are gas and electric commercial tumble dryers available but the key is to ensure that they are robust, durable and both simple and energy efficient to operate.  Forbes professional is proud to be partnered with Miele, Maytag and Primus and can find the right commercial tumble dryer, whatever the size of the budget or requirement.
On-site industrial tumble dryer gives you control of your laundry process.
An on-site laundry facility with an industrial tumble dryer enables a fast turn around and gives organisations control of both the quality and cost of their laundry process. Load specific drying programming ensures immaculate end results with fluffy towels and reduced ironing. On OPL also eliminates those delays in laundry returns that can happen all too often when commercial laundry services are outsourced.  Forbes professional has a team of experts that conduct comprehensive site surveys and ensure that all clients select the right industrial dryer for their requirements. We fully install all tumble dryers and provide any requisite user training to ensure that they are fully optimised.
It is always important to choose an energy efficient commercial dryer.
With sustainability being of paramount importance, and companies and organisations always trying to minimise their energy costs, it is essential to look at the energy efficiency of your chosen commercial dryer.  Whether you are looking at commercial gas tumble dryers, commercial electric tumble dryers, commercial condenser dryers, commercial vented dryers, they all have associated running costs that need to be evaluated.  Forbes Professional is proud to provide Miele, Maytag and Primus commercial dryers; all of which boast impressively low energy consumption values. The most energy efficient dryers that we offer are Miele's heat-pump dryers, which are true masters of energy conservation. Pioneering heat-pump technology enables them to realise up to 50% reduction in energy consumption compared to other commercial tumble dryers, which converts into considerable cost savings for our clients.  Commercial businesses and organisations from all over the UK and indeed the world, look to Miele's professional range to find ecological and economical commercial laundry appliances, and their tumble dryers incorporate a high percentage of recycled material into their construction. They continue to protect the environment by being the market leader when it comes to energy and water efficiency.  Our partnership with Miele enables us to provide the best commercial dryers with the best service support.
Double stack commercial tumble dryers are a great solution for small laundry rooms.
For commercial launderettes, or for small laundry rooms where space is of a premium, our double stack commercial tumble dryers provide an ideal solution. Our double stack industrial tumble dryers can either be stacked with another dryer, or on top of a washer, to provide a highly functional laundry solution that minimises the foot-print in the room.  The smallest of spaces can have the most efficient tumble drying solutions. When stacked with a washing machine, Miele's highly energy efficient commercial tumble dryers can take up less than 0.5 square metres of floor space.  
 It is important to have the right ducting, venting and electrical and plumbing infrastructure for your industrial dryer.
When installing any industrial dryer, it is essential to consider both access availability and the plumbing, venting and ducting options available.  The positioning of the laundry room within the building will impact upon the choice of commercial tumble dryers available for your organisation. Forbes provides complimentary site surveys and can advice upon all the relevant regulations as well as electrical, gas, plumbing, ducting and venting requirements for your commercial dryers.  It may be that the laundry room space will denote whether you require a commercial condenser dryer over a commercial vented dryer, and you will need to factor in the size of stairwells and doorways, and the positioning of electrical and plumbing infrastructure.  Forbes Professional works closely with all clients and can help with CAD designs for your laundry room to ensure that we specify the best commercial tumble dryers for your space and your requirements.
 Miele provides a wide range of semi-commercial tumble dryers for light commercial use.
 For organisations such as housing associations and sheltered housing providers, where a dryer is only required for light commercial use, Miele's semi-commercial tumble dryers are an ideal solution.  When the tumble dryers are to be used in a self-service capacity, there may not always be a requirement for an industrial dryer.  Forbes Professional provides a range of semi-commercial dryers for shared accommodation across the UK on both a rental and purchase basis. Our qualified engineers always deliver and fully install all equipment and offer a comprehensive same/next day service support. 
 It is important to use qualified engineers for the installation of both commercial electric dryers and and commercial gas tumble dryers.
 When choosing either a commercial electric dryer or a commercial gas dryer it is essential to ensure that you are meeting the relevant industry regulations.  You need to ensure that the equipment will be installed and serviced by qualified engineers and it is essential that you use a gas registered engineer for the installation and servicing of commercial gas tumble dryers.  Forbes Professional always ensures that all equipment is installed and maintained in full compliance with the relevant industry regulations and by qualified engineers.