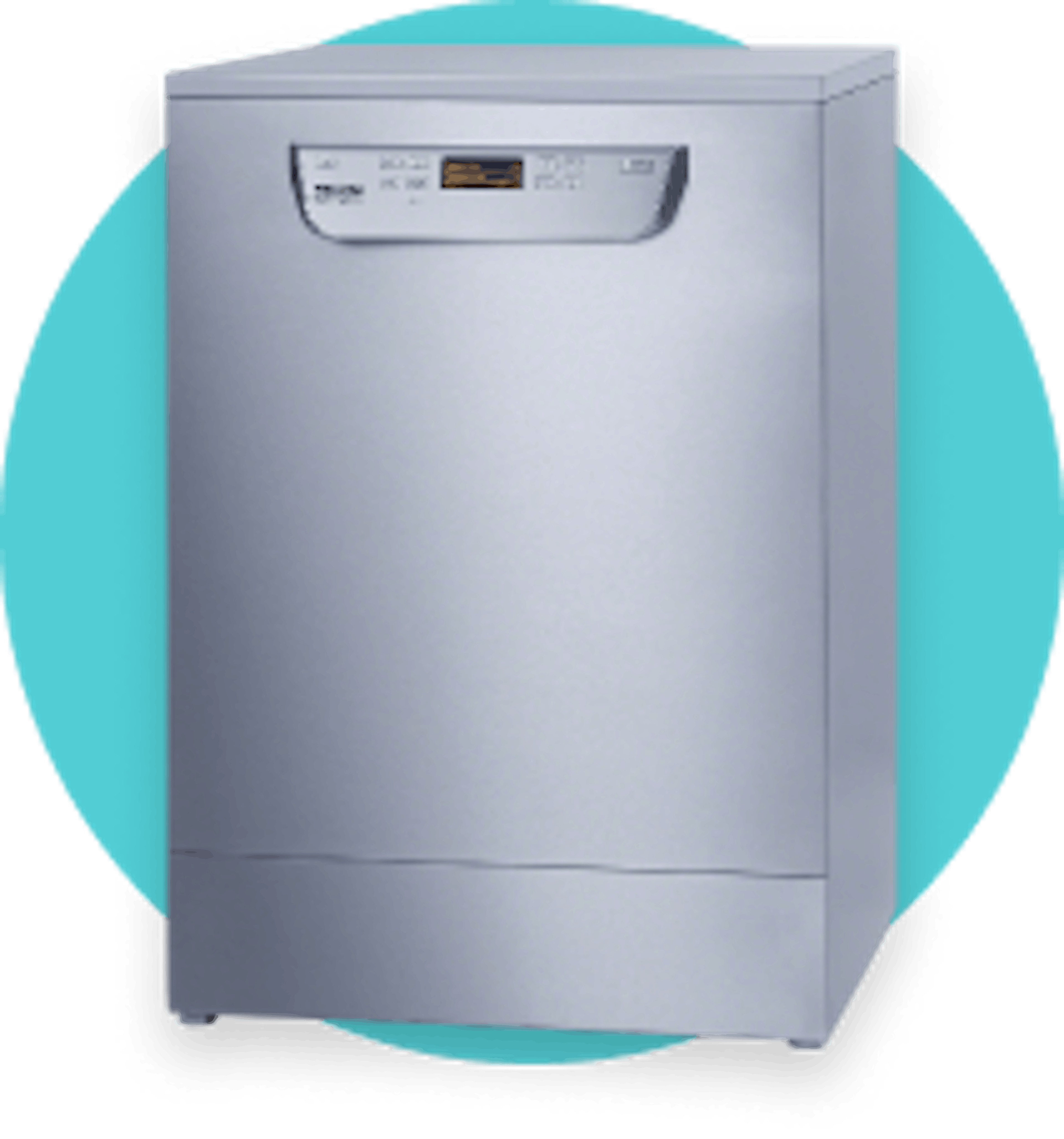 Dishwashers
When sourcing a commercial dishwasher it is important to ensure compliance with the requisite hygiene standards.
Whether your requirement is for an under counter commercial dishwasher or a free-standing professional dishwasher, it is crucial to ensure to adhere to the necessary hygiene standards. Some commercial environments, such as those in care homes or hospitals need to meet more stringent hygiene regulations than professional dishwashers for pubs or hotels.  For a healthcare environment, Forbes Professional would always recommend Miele's Hygiene Plus freshwater commercial dishwasher.
 For a constant supple of fresh, clean glassware it is important to use a glass washing machine or commercial glass washer.
For hotel or pub glass washers, we offer would recommend a commercial glass washer. Specialised glass washing machines have the appropriate load configurations and cycle settings to gently process your glassware to a brilliant shine without the need for polishing. Our range also includes industrial dishwashing machines that have adjustable racks and baskets as well as more heavy-duty wash cycles for processing larger pots and pans. 
 The right industrial dishwasher will truly lighten the load in your busy kitchen or bar.
 Forbes professional's team of experts work closely with our clients when choosing the appropriate industrial dishwasher.  Some environments require a commercial pass through dishwasher whereas for others, a tank dishwasher is more appropriate. We have a wide selection of fresh water industrial dishwashers that are extremely popular dishwashers for commercial kitchens and bars. These warewashers are easy to use and clean hundreds of plates in minutes.
 Hygiene is always a key consideration when choosing an industrial dishwashing machine.
When hygiene is a key consideration in choosing an industrial dishwashing machine for your kitchen, a WRAS approved freshwater dishwasher is an ideal solution.  Rather than recycling the water and using it over and over again, a freshwater professional dishwasher uses fresh water for each wash so that it remains hygienic even after intensive use. Forbes Professional's tank washers however are still robust and reliable industrial dishwashers that enable fast wash cycles and save energy and time, and we can offer a range of commercial dishwashing machines with hygiene specific functionality.
Undercounter commercial dishwashers deliver exceptional wash quality without taking up much space in your kitchen.
Undercounter commercial dishwashers are ideally suited to kitchen or bars where space is of a premium. They blend seamlessly into the room whilst delivering an optimum clean. Forbes Professional offers a wide selection of under-counter commercial dishwashers for rental, including Miele commercial dishwashers and Maytag commercial dishwashers and spanning freshwater and tank dishwashing ranges. 
Whether you need a pub glass washer or an industrial dishwashing machine for a hospital, your warewashing process must be fully regulation compliant.
 Whether you need a pub glass washer or a hygienic warewashing solution for a healthcare environment, regulation compliance is always absolutely essential. Forbes' team conduct complimentary site surveys and can advise on all the benefits of the different industrial dishwashers and semi-commercial dishwashers and find the appropriate warewashing solution; whether your main objective is to find the cheapest commercial dishwasher to meet your requirements or the best commercial dishwasher on the market.
 A Miele professional dishwasher is truly cutting edge when it comes to commercial warewashing.
 A Miele professional dishwasher is specifically designed to meet the disparate needs of a busy commercial kitchen.  Whether the requirement is for a fast turnover, a flexible load configuration, shiny glassware and cutlery or a hygienic warewashing solution, Miele always deliver.  Their range includes fully WRAS approved commercial dishwashers to meet the most stringent regulation standards. Proud to be partnered with Miele for many years, Forbes Professional provides their market leading commercial kitchen dishwashers, on both a purchase and rental basis, to a diverse and expanding client base across the UK.
 When choosing a commercial kitchen dishwasher, commercial dishwasher rental gives all the support you will need.
 As a commercial kitchen dishwasher is absolutely central to any busy kitchen, it is essential to ensure that you have a reliable service partner in place for when things go wrong.  Commercial dishwasher rental gives access to a comprehensive support for the life of the contract.  Forbes Professional's Complete Care rental package enables a first-class, same/next day service response from our team of in-house qualified engineers.  Our clients know that they can depend on us when they need us most.