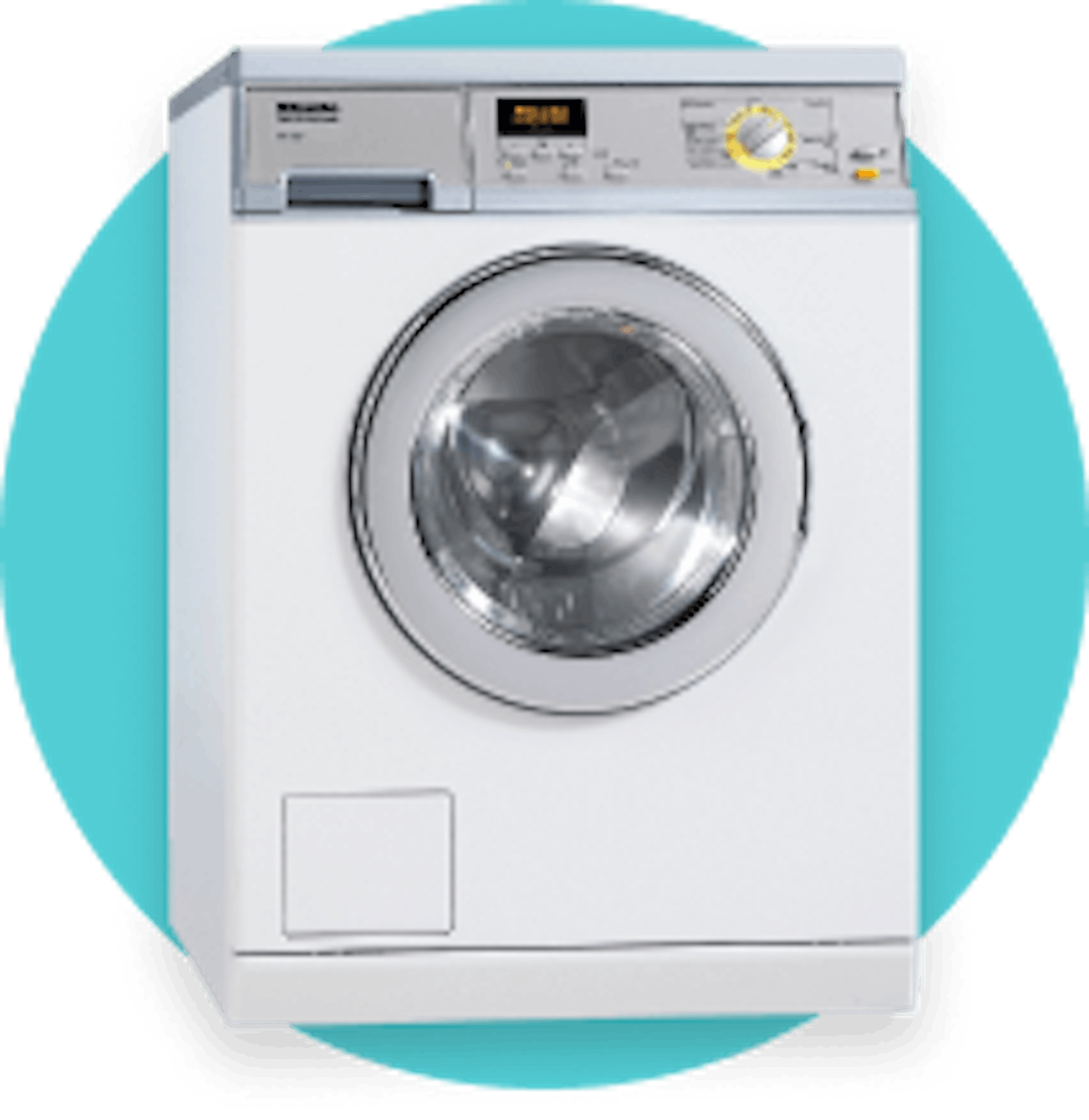 Washers
An industrial mashing machine lightens the load for commercial operations.
Industrial washing machines are invaluable in a commercial environment where it is always important to save time and energy. Thankfully, the days of pounding clothes against rocks or scrubbing them in streams to clean them are long behind. We have a lot to thank for the innovations of the industrial revolution and the development of the washing machine. Since those first hand-operated laundry machines, technology has evolved considerably, and the latest industrial washing machines are designed to be robust and durable enough to handle the incessant laundry demands of the commercial industry with ease. Industrial washing machines are really the essential choice for universities, hotels, spas, hotels and care homes, or anywhere where operators need to wash clothes as well as large volumes of bedding and towels on a daily basis whilst ensuring hygiene standards are maintained. An industrial washing machine can be economical to run and can enable you to process large loads, minimising both the time and money spent in the laundry process. These washing machines are available to buy or rent, with rental giving the benefit of comprehensive service support. You can contact Forbes Professional if you want to have an industrial washing machine that will be delivered to you quickly and fully installed and maintained.
Commercial washing machine renting and buying is made easier when you choose a respected laundry appliance provider.
Thanks to the invention of washing machines, employees' energy can now be channelled into other areas. With the latest intelligent commercial washing machines and auto-dosing equipment, as well as options for user-friendly payment solutions, a laundry function can be simple and highly efficient to run without requiring too much hands-on attention. Employees, residents, or guests can all benefit from the easy and fast washing processes that are enabled by the latest commercial washing machine technology. We are approached by many institutions that are looking for a way to streamline and optimise their laundry process by ordering an industrial washing machine from Forbes Professional. We have a number of solutions for either buying or renting commercial washing machines and can provide fast and professional delivery of both products and services. Our machines include commercial front loader washers and industrial top loader washing machines. Click here to view our range of industrial washing machines.
Industrial washing machine prices vary hugely, but they can all increase your profitability.
 Washing laundry has been a task disliked by many since the earlier days of scrubbing items by hand. However, the invention of the washing machine and the emergence of plumbing and electricity have greatly impacted people's lives both domestically and commercially. Thankfully we are now in a position where we can use machines to carry out a lot of tasks both at home and at work.  However, it is important to ensure that you are using reliable washing machines from a trustworthy brand and that when things go wrong, you have the support of a first-class service response. Whether you want to buy or rent an industrial washing machine or a semi-commercial washer, it is important to get professional advice to enable you to make the right procurement decisions for your industry and organisation. Industrial washing machine prices can vary hugely, but it is important to ensure that you are meeting all of the requisite industry standards as well as matching your budget. By contacting Forbes Professional, you will have access to a complimentary site survey and all of the necessary advice to ensure compliance with the necessary water-board and industry regulations.
A comprehensive and client-focussed industrial washer service
An industrial washer has to carry out a far bigger job than a domestic washer. It needs to handle a higher throughput and has to meet more stringent hygiene requirements. This is especially true of environments such as hospitals, emergency services, veterinary clinics, and care homes.  Forbes Professional understands that there are certain commercial environments that are categorised as representing WRAS' highest Category 5 risk of contamination, and we can provide commercial washing machines that are specifically designed for this purpose, fully adhering to the applicable industry specifications.  Established in 1926, we have a solid industry understanding and work closely with all clients to provide a fast, efficient and compliant solution that will make life easier for both the client and the machine operators.
Industrial-size washing machines can modernise your operation
Industrial-size washing machines are really necessary for organisations with lots of residents/ guests that require them to wash a lot of clothes or bedding. Specifically created for a commercial environment, industrial-sized washing machines continue to increase in size each year because the larger the wash-load capacity that your laundry room space can accommodate, the more efficient and streamlined your laundry process can become. Insourcing laundry by creating an on-premises laundry with large washers can help organisations increase their profit and take back control of the cost and quality of their laundry operation. We offer a cost calculator service than demonstrates that commercial washing machine rental can, in fact, be a cheap solution when compared to outsourcing the process to other companies.
Affordable solutions to best washing machines for commercial use
We understand that different commercial environments have different laundry requirements and work closely with a wide range of sectors to provide a suitable solution. Organisations such as care and nursing homes, veterinary practices, sheltered housing, schools and universities need commercial washing machines, with or without payment systems, for simple operation. Whether your laundry function is self-service or employee operated, you can have access to a washing machine that is built for commercial use and chosen to suit your budget. Organisations' priorities vary from wanting a premium laundry brand to needing an alternative for a cheap commercial washing machine. Whatever you require, purchase or rent from Forbes Professional and rest assured that we will help you to source the best commercial washing machines for commercial use and your specific requirements.  
Heavy-duty industrial washing machines make light work of laundry
Heavy-duty industrial washing machines can be necessary for some commercial environments. Where there are particularly heavy laundry demands or a very high volume of washing to be processed, it is important to choose a heavy-duty, robust machine that is specifically designed to handle the requisite high throughput with ease. Heavy-duty industrial washing machines can actually significantly increase profitability as well as the efficiency of the laundry operation. Commercial washing machines can be bought or rented from Forbes Professional.  We offer highly responsive and streamlined service support, as well as providing complementary user training on all equipment.
Miele Professional washing machines are highly innovative.
There are many famous commercial washer brands, but Miele Professional washing machines are truly cutting-edge when it comes to the technology that they develop. Miele is always at the forefront when it comes to solving the problems faced by commercial laundry functions. Other leading commercial washer brands are Maytag, and Primus, all of which provide highly reliable and robust washing machines for commercial use.  These leading laundry brands all deliver innovative designs and exquisite engineering produces commercial washers that are used by hairdressing and beauty salons, equestrian stables, local authorities, hospitals, NHS, hotels, and care/ nursing homes across the UK.  Forbes Professional is a long-established, well-respected provider of leading laundry brands. We choose our business partners carefully based on the reliability and sustainability of their machines and the stability of their company and ongoing product provision. Established in 1926, our longevity of service combines with the excellence of our commercial laundry manufacturers to deliver the highest quality of both brand and service.
Semi-commercial washing machines are ideal choices for light commercial use.
For organisations that only require washing machines for light commercial use, semi-commercial washing machines are the ideal solution. Miele produces a wide range of semi-commercial washing machines for professional environments. Housing associations and sheltered housing providers find that Miele semi-commercial washers are perfect for their small laundry functions where there is no requirement for an industrial washer.  Forbes Professional can conduct detailed site surveys to help companies decide whether a Miele, Primus or Maytag commercial washer or a semi-commercial washer would be best suited to their requirements.