A bespoke, client-focused service delivery.
We work closely with all of our clients to ascertain their specific requirements.  No project is too big or too small, and we always assume a consultative approach, tailoring our solutions to each installation.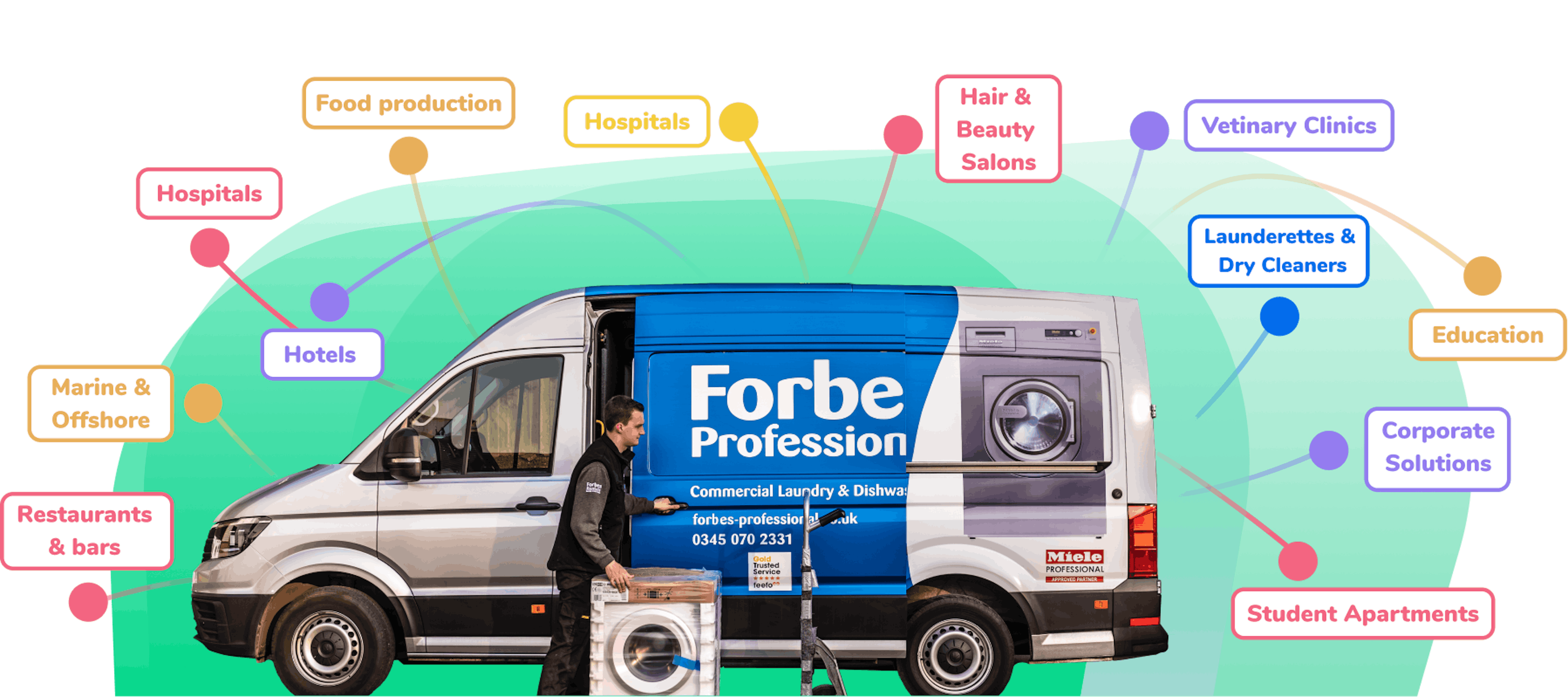 Maria Tseluyko, apartment manager at Vincent House says "Vincent House is quite a unique place. It offers accommodation which provides you with an ensuite room. And we offer a full p...

Glendower Hotel, in Lytham St Annes, has been a customer of Forbes Professionals for 10 plus years. The hotel has 61 bedrooms and is close to Blackpool, so there is always something ...
Speak to a friendly expert
Our knowledgeable team are here to assist and advise on any of your A bespoke, client-focused service delivery. questions. You can speak to us now via Intercom or call us on 0345 070 2331
We've got it covered.
Forbes delivers innovative products with multi-award winning service support to a diverse and expanding client base.
Want to learn more about Forbes Professional, and how we can help your business?
Join our newsletter
We care about the protection of your data. Read our Privacy Policy.