Auto-dosing and laundry chemicals 
Auto-dosing technology is invaluable in a commercial laundry facility as it ensures that the appropriate amount of detergent is used, avoiding unnecessary waste and eliminating user error. 
Automated systems
Automated dosing systems significantly simplify the laundry process, freeing up valuable staff time and reducing users' chemical handling.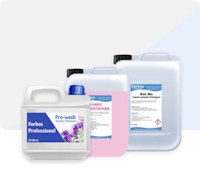 Product Variety
We offer a large selection of laundry detergents, all of which have been developed to meet the specific demands of a commercial laundry room.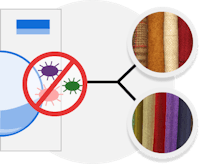 Hygiene and Health
Our low temperature detergents kill viruses and bacteria, including MRSA and C-Difficile. Useful for the processing of synthetic or woollen fabrics in the healthcare sector.
Speak to a friendly expert
Our knowledgeable team are here to assist and advise on any of your Auto-dosing and laundry chemicals  questions. You can speak to us now via Intercom or call us on 0345 070 2331